Partners in children movement
Fun. Play. Imagination. That's what physical activity should be for children in their early years. KIDDO will help you build your knowledge and skills as an Educator and help the children in your centre learn how to run, jump, balance, kick, throw and more, as well as develop the confidence to be active. 
Sound like something your childcare organisation could use? Get in touch!
A little bit of background...
Physical literacy is a core element to building a healthy, active society. It provides kids with the confidence, motivation, skills and knowledge for continued lifelong active participation. In recent years children have become less physically active for a variety of reasons, both at home and at school, which is leading to more complex issues within society and our healthcare systems. 
In the Active Healthy Kids Australia report card, when compared globally, current data indicates no change in that trend, with Australia receiving a D- grade in physical activity behaviours.
KIDDO Gippsland is the perfect resource to help you deliver the Early Years Learning Framework and build the confidence and motivation of your students at the same time. We provide:
The tools, resources, and knowledge to build your confidence to deliver high quality physical literacy sessions
Continued support and learning opportunities
A focus on fun (both for the kids and you!)
A proven model – it works! Our research shows that KIDDO improves both the confidence and skills of kids aged 3-8
Physical Literacy Introduction
This includes 8 facilitated KIDDO Gippsland sessions focussing on 2 skills. These are run by qualified physical literacy staff members with the necessary knowledge to develop fundamental movement skills. Take Home resources will be provided for each child with the games, instructions and equipment on there to make the games easier to replicate in a home setting as well as upskilling knowledge on physical literacy and their available resources and importance. This program includes the Movement assessments, which measure the children's ability of the two focus skills at the beginning and end of term and then provide a progress report including the percentile they sit in within national data.
2. Physical Literacy Development Program
This includes the Introductory Program incursions and more!
A 10 minute briefing will be provided for all educators before the facilitated sessions. Educators will receive a take home resource on the games and equipment, and instructions on each including technique pick up pointers and adjustments as per the skills of the group. For the Term, there will also be 3 workshops run for the Educators on physical literacy development and implementation for children. Paired with this there is constant support and follow up with educators, and an optional physical literacy certificate to complete for educators.
3. Physical Literacy Follow-up.
This includes the individual movement assessments for the children to be able to evaluate and measure change, as well as help for centre management in planning and policy creation to embed the program into the centres offerings and budget.
For pricing please contact kiddo@gippsport.com.au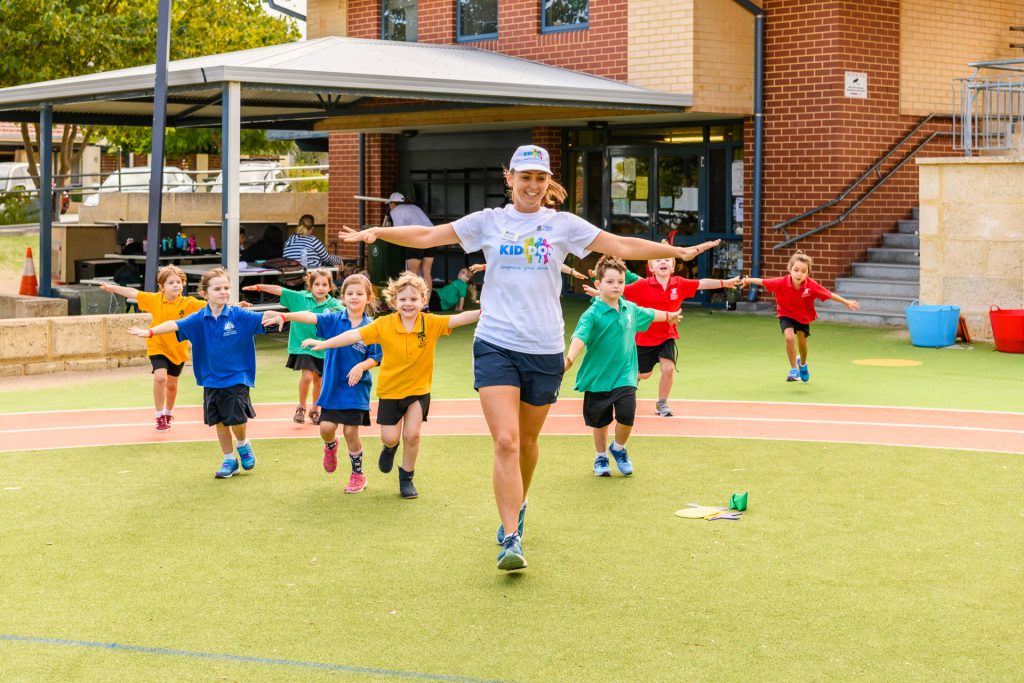 Linking KIDDO to the Socio-Ecological Health Prevention Model